We're Katelyn Knox and Allison Van Deventer. We met in graduate school at UCLA, where Allison was pursuing her PhD in Comparative Literature, and Katelyn was pursuing her PhD in French and Francophone studies. During graduate school, we became friends and writing partners. After graduation, Allison worked at Harvard and Tufts before becoming a full-time academic editor. Katelyn became an Assistant Professor of French at the University of Central Arkansas, where she earned tenure in 2019. Her first book, Race on Display in 20th- and 21st-Century France was published by Liverpool University Press in 2016.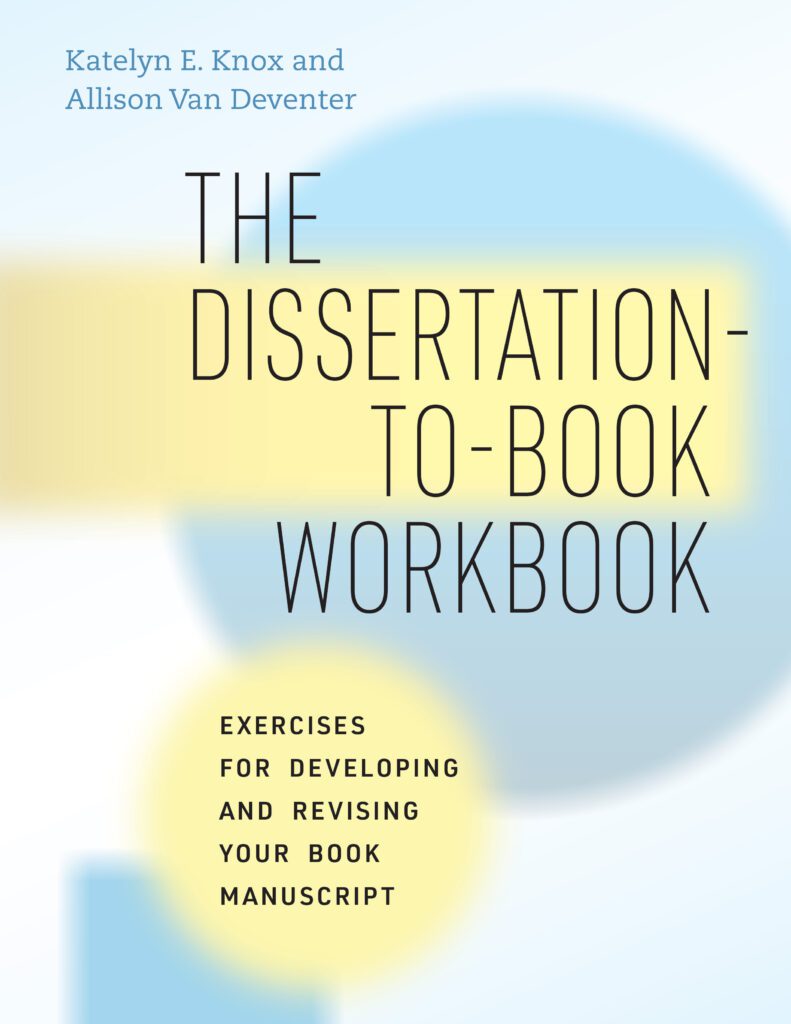 While Katelyn was working to revise her dissertation into her first book, she consulted tons of excellent resources, but struggled to operationalize exactly how to figure out what to cut and what to keep. Worse still, she always had nagging doubts that her book didn't have a "book-worthy argument." A turning point came for her post-peer review, when she developed an exercise that helped her see, concretely, how each chapter tangibly advanced her book level claims–a scaled-down version of what we now call "Book Questions and Chapter Answers."
Since 2018, she and Allison have expanded the exercises into a comprehensive curriculum and guided more than 200 academic monograph authors from a variety of humanities and social science authors through it in live and self-paced formats. The expanded curriculum is now available as The Dissertation-to-Book Workbook (U Chicago Press, 2023).
In addition to continuing in our roles as a professor and developmental editor, we offer workshops and produce resources on academic book publishing.